New Climbers
Welcome to the world of climbing!
Indoor climbing gyms are a great way to stay fit, have fun and gain new skills. Situated in the town that is 'hardwired for adventure', our team is ready to get you off the ground. Read through to learn how best to start your adventure.
Experienced Climbers
Just moved to Squamish?
Visiting for a trip and craving a quick session?
No problem. Check out the steps to get you in the door.
Members
Being part of the Ground Up community means being 'in the know' on events, programs, schedules. If you have an EFT Monthly Membership you may also want to update your membership information, freeze or cancel and we have great news for you.
You can do all of this online!
Parents
Trying to keep your kids from climbing the walls?
We have a better idea.
Send them to us.
Our camps, courses and teams are designed to allow students to build their climbing in their own direction, facilitated with respect to the Long Term Athlete Development model.
Also click here to see our current supervision requirements for parents planning to bring their kids.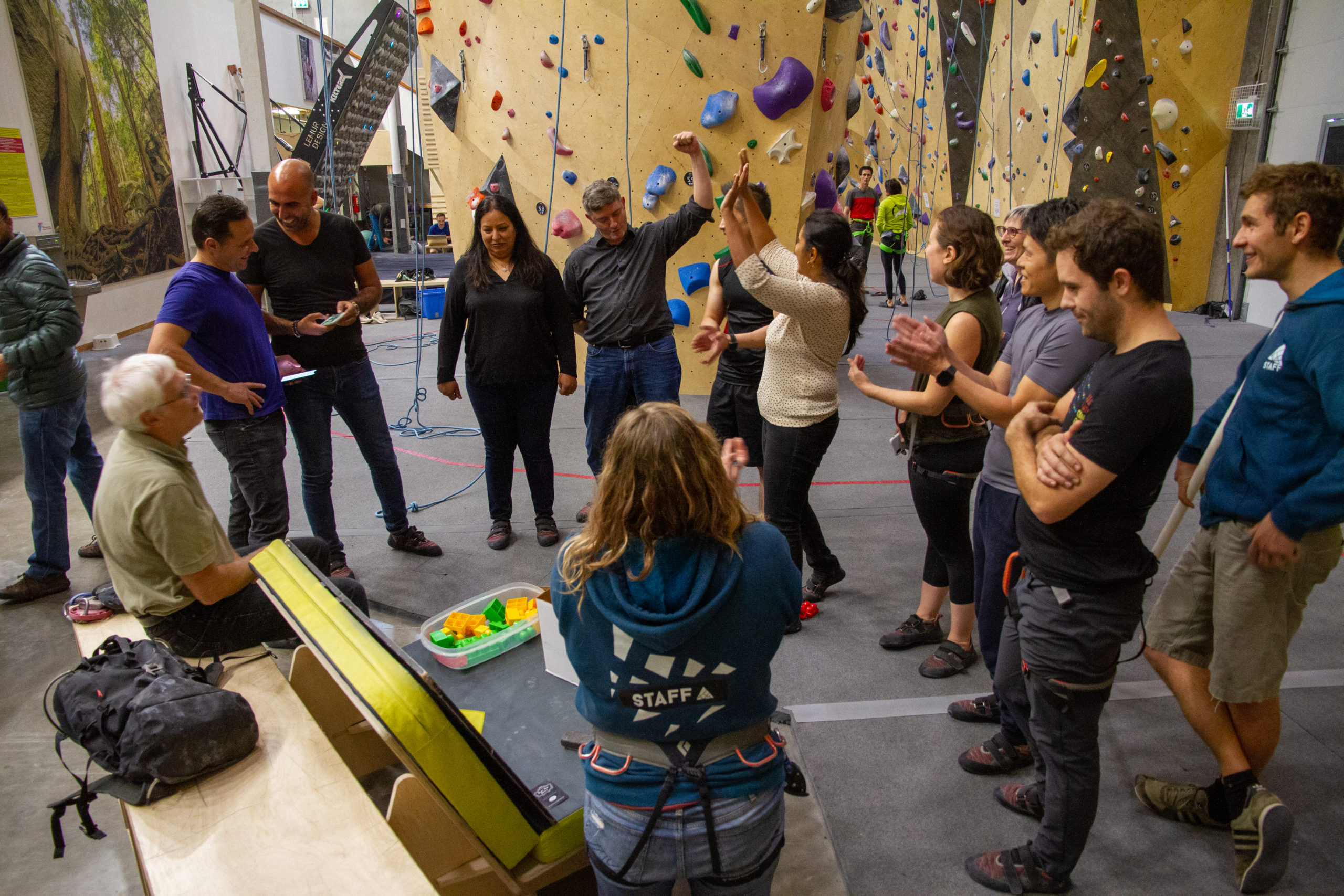 Group Bookings & Private Instruction
Our private sessions are designed to be flexible and meet your needs. We can provide everything from a structured team building session to a kids birthday party.
All that said, you may simply want to hire a belayer or two for a couple hours to assist with your climbing session. We can do that too!
Please contact us before bringing your group to climb so we can accommodate your needs.
Live Capacity Counter
Punch pass holders and members only hours are from 3:30-6:30 on weekdays. Thank you for understanding.
*Capacity counter is based on a 2.5 hour average stay time and may not always be accurate.
View our COVID-19 Policy and Restrictions
To help reduce risk and help reduce the spread of viruses we need your cooperation. Please read through these new policies to understand what is expected of you upon entry into the facility. At the bottom of this page you will find links to the resources we're using to help form our new policies. Thank you in advance for your patience and support as we navigate the new normal.
Looking for Gift ideas
Shop now for a Ground Up gift card and more.