Youth Programs
We provide courses that allow students to build their climbing in their own direction facilitated with respect to the Long Term Athlete Development model. Students are encouraged to pursue climbing as a social activity through fundamentals, a career in outdoor or indoor climbing, or as a competitive athlete. There are levels and progression available for all ages and kids can move laterally through the opportunities or can progress to a higher level of climbing.
Adult Programs
From beginner to advanced – we've got you covered for climbing lessons. Advance your rope skills through a lead climbing lesson or our outdoor rock courses offered in summer. Become a more efficient climber through our technique workshops. Our certified instructors and climbing coaches are dedicated to sharing their wealth of knowledge of the 'how' and 'why' to help you maximize your climbing potential.
Performance Coaching
Our coaches work with climbers of all ages and abilities, creating coaching environments tailored to your individual goals and needs. Whether you're training for your project, getting over mental hurdles, or just want to improve your technique, performance coaching can help you to climb to your best.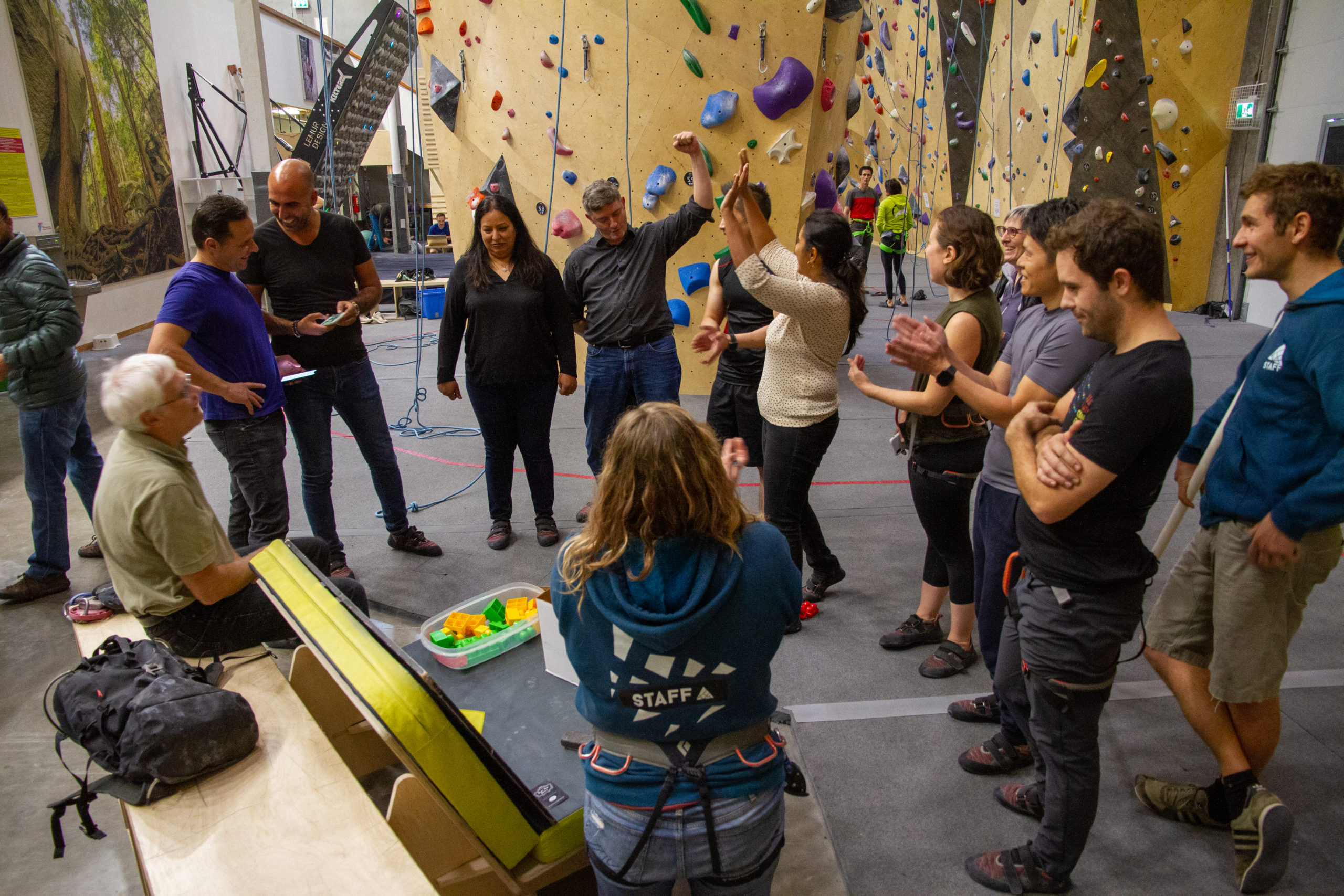 Group Bookings & Private Instruction
Our group bookings and private instruction options are very flexible and organic to meet your needs. They can be anything from a structured team building session to a kids birthday party.  On the other hand, you may simply want to hire a belayer or two for a couple hours to assist with your climbing session.
Waiver required for all participants – Parent/Guardian signatures required
for all under 19 years old.
Looking for Gift ideas?
Shop now for a Ground Up gift card and more.